I am an experienced executive speechwriter with international experience and a degree in Cultural Anthropology.
I offer speechwriting pure and simple, as well as speechwriting support, talks about speechwriting, and training in speechwriting. Always tailored-made.
Speechwriting
You have the ideas and the occasion to present them. I help you shape those ideas into compelling stories that move, inspire and change behavior.
I will deliver a package including
a one page cultural-rhetorical target group analysis and strategy,
a well-crafted and timely speech manuscript in your preferred format
a social media plan with speech messages and extracts to share on selected platforms.
Any further needs for PR, event planning, visuals, speech coaching, copywriting, websites, photography etc. can be added using my extended and dedicated professional network.
Speechwriting support
I will sit down with you and talk you through the considerations for a good speech line-by-line. We can focus on what you wish and take the time to discuss pro's and con's of different options. You remain in charge and merely bring my experience and reflections to the table.
Talks about speechwriting
I give a talk based on my academic and practical experience on your choice of subject within speechwriting. Afterwards we can discuss any concrete challenges or ramifications on your practice. I deliver a presentation and afterwards we can talk within the group.
Training in speechwriting
I tailor a workshop session based on the state of speechwriting within the participant group. The session will be practically applicable and provide relevante recommendations to lift speechwriting as a function and deliver more impactful executive communications for the organisation.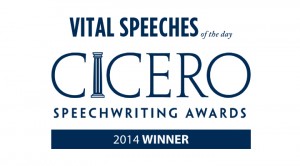 If you are interested, reach me on
Phone: (+45) 2856 0708
e-mail: rune(at)runekier.dk
Twitter: @RuneKier